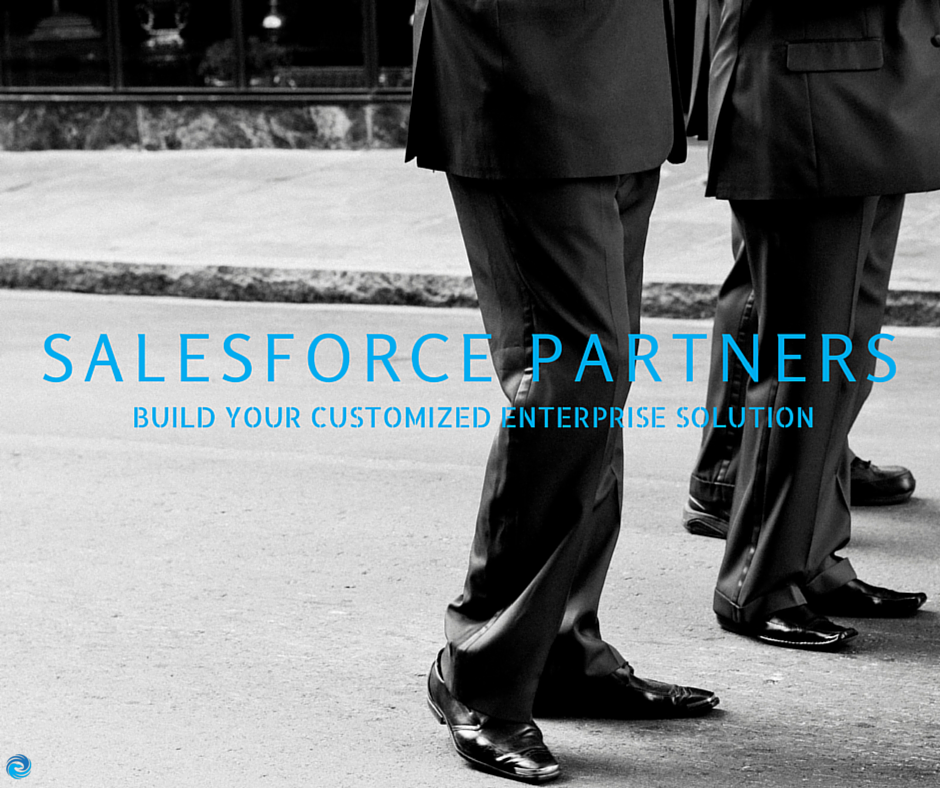 Your business has decided to make the leap and utilize the benefits of integrating technology into business processes whether to increase revenue, reduce costs, or just make work life simpler. Your company has read about the seemingly endless possibilities of building apps in the cloud to further engage customers and employees but what do you do from there? You're going to want an implementation partner you can trust to provide exceptional solutions to your business and help guide you through the entire process. Companies are working with Salesforce partners because they offer speedier and higher quality end results. Let's see why:
The Salesforce1 Platform sells itself with its unmatched simplicity of building enterprise apps in the cloud. The platform provides a quick way for developers to write and run code while also catering to business users who can drag and drop tools to create apps without needing any coding knowledge. Gartner's 2015 Magic Quadrant Report has rated Salesforce as a top leader in their industry, and for good reason. The company has thrived on their unparalleled ability to satisfy customers and employees through applications and CRM. They also work closely with partners to prepare them to work with businesses in the most efficient way possible by guiding partners to plan, build, distribute, market, sell, and support the mobile application development process.
Salesforce partners are able to produce quality solutions in a short time frame due to the rigorous training for multiple certifications to prove their knowledge of the platform. Not only do they have to prove themselves on each exam but they are required to stay up to date with their certifications annually. Partners have an extensive library of resources, tools, and support from Salesforce to ensure customers are receiving exceptional enterprise solutions. Salesforce makes sure all of their partners have a deep understanding of their products and services so your partner will be fully capable of defining, focusing, and customizing solutions for your specific business needs.
Be sure to do your due diligence before choosing a firm to work with. Research client satisfaction ratings and their experience in your industry.Saleforce introduced their new partner program last year, which helps customers evaluate different firms and select a partner that best fits their specific commercial needs. It is important to analyze your options before doing business with a partner who will be working closely with you during the implementation process and for future engagements.
Check back with us in a week to dive into the advantages of the customer, employee, and partner communities Salesforce has built to maintain their market leadership. This feature has provided a way for Salesforce users to ask/answer questions, learn from experts and stay connected in the community.