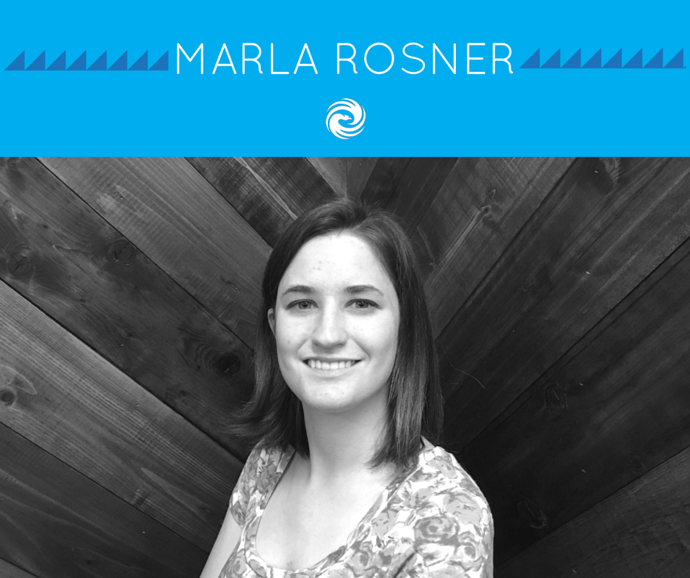 Marla Rosner: Content Marketing Associate
Renovatio Cloud Solutions boasts a diverse group of talented employees who lend a plethora of strengths to the company. This month's Team Member Spotlight features Marla Rosner, a content marketing associate at Renovatio's Austin office.
Her determination to master new concepts is thanks in part to an impressive background in research. Marla's unparalleled analytical skills and eloquent writing distinguish her work as informative and comprehensive - leaving no stone unturned.
Meet Marla Rosner:
What interests you most about marketing?
What appeals to me about marketing is that it is above all a melding of the rational and the creative. There's the elements of design and wordsmithing that employ your artistic sense, but a great deal of what a marketer does is also grounded in psychological considerations. Why one format or wording is more appealing than another is, at its core, a question of how people process information.
It's very much a science--you create content based on your current hypotheses, you collect and analyze data, and then you revise your theories based on that feedback. You also have to spend a great deal of time putting yourself in your audience's shoes. What's their schedule? What are their concerns and worries, their preferences, and their overall situation in life? It's both a logic puzzle and an exercise of the imagination.
What are some important traits for a marketer to have?
Since marketing straddles the arts and the sciences, a good marketer needs to be comfortable with both. You need the inventiveness and the willingness to think outside the box, but you also need to be able to temper that with an analytical perspective. I think that the ideal marketer should be the kind of person who sees data and logic as creative fuel, rather than as limitations.
What are your quirkiest interests?
I love to sew, actually! I mostly sew costumes--the crazy designs can really force you to stretch your inventiveness, and you don't have to worry as much about getting every stitch perfect. You wind up having to experiment in other areas, too, like jewelry-making or painting or carving styrofoam. I once made a replica of an ornate gold necklace out of jewelry wire and spray-painted bits of paper plates. I'd like to challenge myself to sew more garment-quality pieces as well, though. I've made one garment-quality skirt, and I love getting to wear it around!
What piece of advice would you give to a new employee at Renovatio Cloud Solutions?
Be willing to learn and expand your horizons. Don't come in set in your ways or with the attitude that you've already got everything figured out, and don't be too afraid of failure to try out different solutions. As a growing company, Renovatio is really all about the constant process of learning and evolving. Always be open to new ideas!
Since you're Renovatio's Resident Food Trailer Connoisseur, we have to ask – what are your top 3 favorite Austin food trailers?
That's a tough one; Austin has such a great food truck scene! I suppose right now, my top three picks would be Dee Dee (delicious and very spicy Thai food), Luke's Inside Out (constantly changing menu, but always fun and inventive), and Three Little Pigs (incredible pork belly sliders). It's hard to go wrong with those!