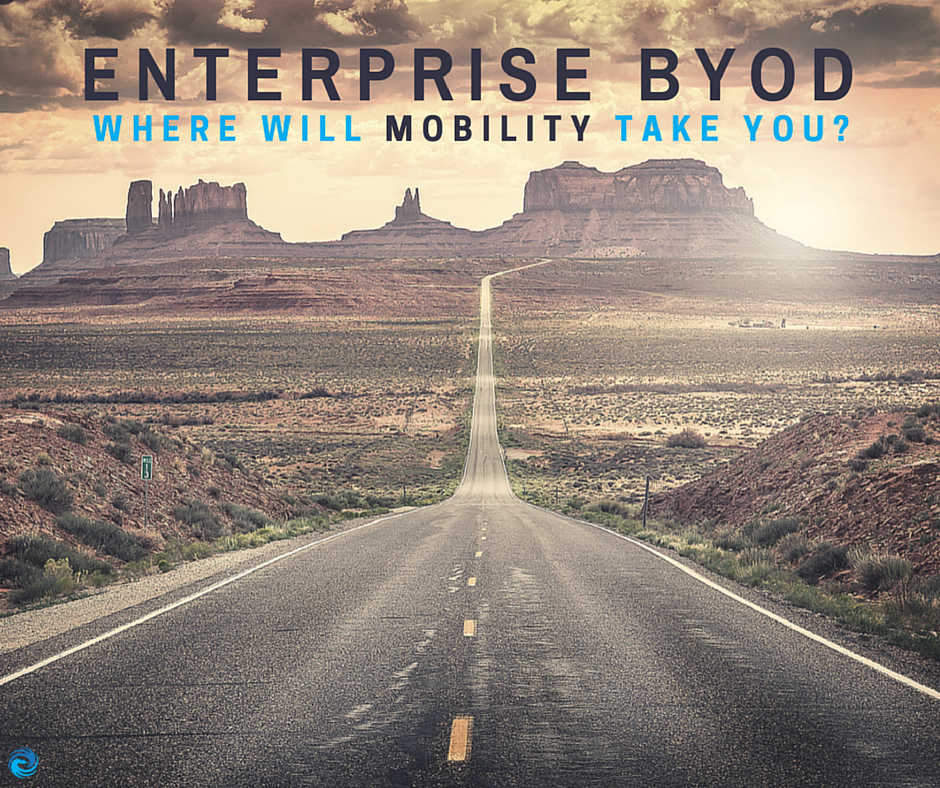 Consumerization is a concept being driven by tech savvy millennials and their range of innovative mobile devices. Bring your own device (BYOD) is a key component in consumerization involved with providing real time data at any time, in any location accessible with cloud computing. Enterprises who appropriately manage BYOD are bringing the at-home technology experience to the workplace, ultimately bridging the gap between what IT organizations provide and employee expectations. Mobile enterprises that have embraced BYOD have a better chance of staying ahead of the competition. Many enterprises are viewing consumerization as an opportunity for IT evolution. BYOD is reinventing the relationship between IT and management, increasing worker productivity and employee satisfaction.
Productivity has been the main advantage of a BYOD IT strategy. Employees are often not impressed with the technology provided to them by the IT department. They prefer to use their own personal mobile devices, which tend to be more cutting edge than what the company budgets for. Workers also do not need to be trained to use their devices and are more inclined to keep up to date with upgrades. Enterprises are realizing that employees are working more hours and getting more work done because of the ease of using personal devices that can be used at home. BYOD has a direct correlation to employee satisfaction. When workers are able to complete tasks in a way they enjoy, it makes work easier and that makes employees happy.
The advantage of BYOD in enterprises seems to outweigh the risks associated with the framework. When employees are all operating from mobile devices there are standard complications to be aware of: security issues, limited wireless bandwidth, privacy laws and other miscellaneous woes can arise. However, all of these possible obstacles can be overcome with good IT management and support.